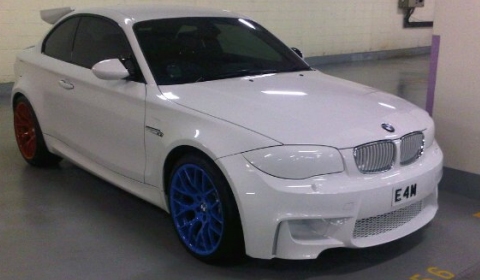 Teamspeed member Lambo91 lives in Singapore and spotted this white BMW 1-Series M Coupe in the city on Saturday. The vehicle received a number of upgrades, which make it a true overkill.
The white headlights, massive white roof spoiler and the color of the wheels are a true mismatch with respect to the standard setup. It is such a shame to see the German sports car in such a condition.
The license plate on the car costs at least 100,000 dollars.