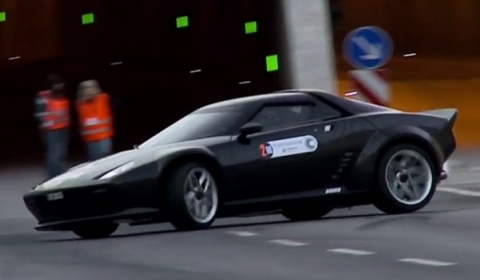 Some of you may anxiously be waiting for a production series of the new Lancia Stratos created by German collector Michael Stoschek, but it seems that the production is delayed and blocked by Ferrari. This is despite Ferrari's boss, Montezemolo, who was very pleased with the final result and even let some of his engineers help in the development of the 2011 Stratos.
The house of the prancing horse had given his consent to use the F430 Scuderia and encouraged the participation of its partners in the project exclusively for the unit developed for Stoschek, but now that the intention exists to expand the collaboration to a volume model the Italians are blocking the process.
Stoschek said he will look for other suppliers, obviously not related to Ferrari, but doubts remain about the success of this operation and most sources believe the new model will not get into production in the near future.
[Via Motori.it]