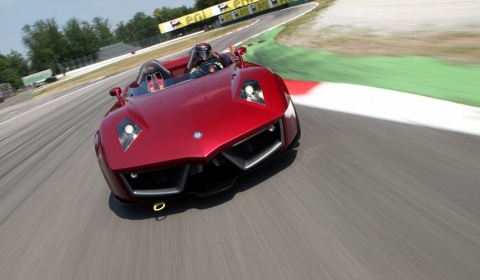 Over the past days we came across an unique series of pictures showing the Spada Codatronca Monza in any possible detail at the Monza Autodrome in Italy. The Spada Codatronca Monza was released at this year's Top Marques Monaco show.
The unique sport cars uses an aluminium chassis and body panels in lightweight composite materials. The 7.0 liter twin-turbo V8 engine produces 720hp and 950Nm of torque. Acceleration to 100km/h is done in less than three seconds, and the top speed is 335km/h. Dry weight of the Codatronca is 1,180kg.
Check out the wonderful gallery below and do not forget to check out the early series of the Spada Codatronca Concept by Nue Vue Photography.