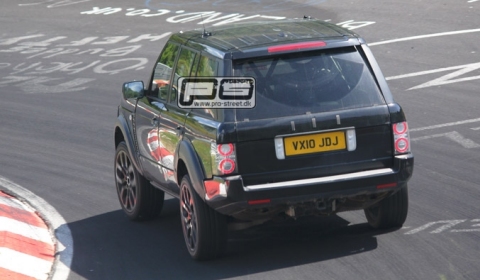 After two earlier series we can now show a third gallery with pictures of the 2013 Range Rover. The new Land Rover test mule was spotted by Pro-street.dk while lapping the Nurburgring. Some major changes include a lighter setup, more fuel efficient engines and a more luxurious interior than the current SUV.
Land Rover is reportedly utilizing a variation of the Jaguar XJ platform, which means the Range Rover will grow in length by about 25mm. Range Rover will also have a 125mm increase in rear-seat legroom.
Expect both a V6 and V8 diesel powerplant for Europe, with a gasoline V8 for the U.S. market at launch. A hybrid drive train is also in the works.