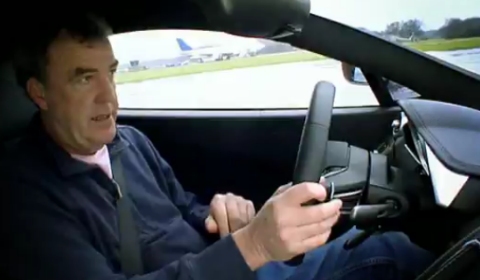 The following Top Gear trailer may seem a bit familiar, because it shows merely the same as the season 17 preview we posted a few weeks ago. Still it is great to see that the guys are back for a brand new series showing the best in the automotive world.
The 17th season of top Gear will bring the new McLaren MP4-12C to the Top Gear test track, it will show James May flying in a rally car and a road trip in two electric vehicles. But of course there is more…
Episode 1 will host the 50th birthday of the E-Type Jaguar, celebrated by Jeremy in typically brash style. James gets to play with Olympic gold medallist Amy Williams… and a Mini rally car, whilst Richard travels to South Africa to play with something even bigger, louder and more destructive than Jeremy…
Top Gear is back on Sunday 26 June. 8pm. BBC Two and BBC HD.