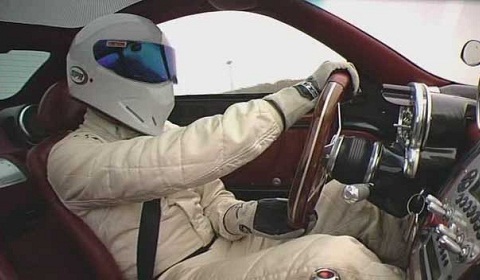 According to TV.com, Top Gear will return for a new series on the 26th of June. Jeremy, James, Richard and the Stig will be back with season 17 on this date and not on the 12th as we reported before. This means you have to wait another two weeks before the first show airs. We hope the fans will manage.
One of the cars we can expect in the upcoming season is the McLaren MP4-12C which has fueled rumors about setting a new track record. Another item features an electric car challenge with James and Jeremy. Not very surprising, Jeremy's Nissan Leaf ends up out of power. And the third item is James May, Richard Hammond and Jeremy Clarkson driving three small but hot cars; the Citroen DS3 Racing, Fiat 500C Abarth and Renault Clio RS.
The exact content of the first is unknown at this stage, but we will keep you updated in the upcoming weeks. In the meantime check out this preview of Season 17.