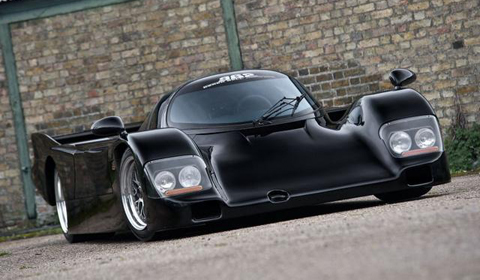 The Porsche 962 is a legend in Group C sports-prototype racing, having won iconic races such as Le Mans and the 24 Hours of Daytona. A number of 962s were converted for road use according to the philosophy that a car which did so well on the track, would be the ideal supercar for the road.
One of these rare and fast supercars is currently for sale. The Switec-Porsche 962C was constructed over a four-year period, between 2001 and 2005, by ex Sauber Chief Engineer Ernest Schlaepfer in New Zealand at a cost of $ 2,000,000.
The car was built utilizing a sanctioned by Porsche aluminium Fab Car IMSA chassis. The 962C is quipped with an exquisitely finished full carbon fiber "long tail" body, leather trimmed bucket seats with six point harnesses, air conditioning, collapsible steering column and detachable Momo racing wheel.
The Switec-Porsche 962C weighs only 830kg and is powered by a 3.6 liter mid-mounted, air-cooled six-cylinder boxer engine. The total output of this engine is thanks to twin Garrett turbos 580bhp and 741Nm of torque.
This street legal Le Mans winning car is for sale via the Elms Collection. The pricetag is £349,950 (about € 395,000 or $ 570,000).