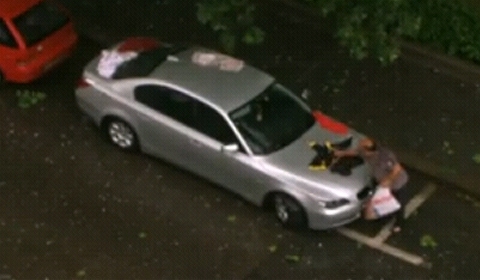 A hail shower is one of the worst things that can happen to the exterior of your car. The hailstones can easily dent the outside of the vehicle and create damages to the paint work.
The following Croatian tourist tried to protect his BMW 5-Series using his personal clothes he had in his suitcase. The video was recorded somewhere in Slovenia.
We would suggest taking the car indoors and both save your clothes and the car.