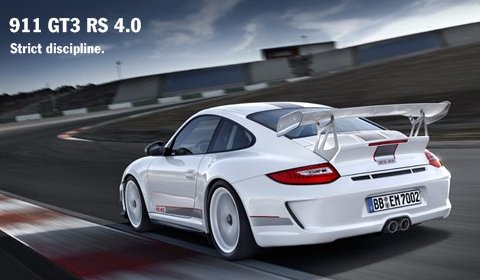 Porsche has released the configurator for the 2011 911 GT3 RS 4.0. You can choose for numerous options from the option list, such as Porsche's carbon ceramic brakes, a nose lifting system, lightweight headlamps, clear tail lights and a lithium-ion battery.
Two colours are available; white and black. You can delete the air conditioner and stereo in the interest of speed.
You can create your own personal Porsche 911 GT3 RS 4.0 via this link.