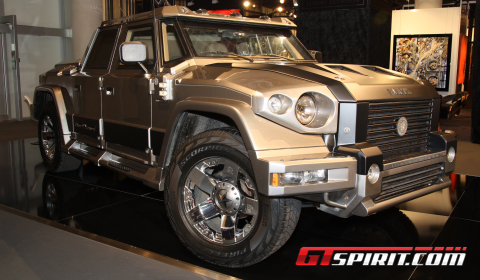 Russian car builder Dartz is back at the 2011 Top Marques Monaco show with the Dartz Prombron L4P Ladies.Only. The vehicle is the world first "Ladies Only" three-door Kapsula Kupe.
The vehicle is ordered by a kazakh oil king daughter, who according to reports already pimped out a stretch version of a Mini Cooper into a $1 million limo. The Princess Regina Abdurazakova will be driving the world safest, strongest and most expensive armored SUV.
As you can see on the pictures the vehicle is based on the Red Diamond Edition released in Monaco last year and it got some refinements on the outside and a new paint job.