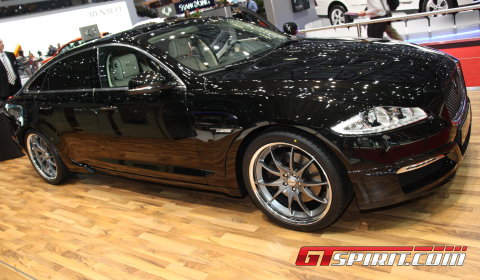 About a year ago we saw a preview of what the Startech Jaguar XJ would look like. The guys from Startech now present their production ready XJ-package at the Geneva Motor Show.
The finished product comes with an aerodynamic-enhancement kit, custom-tailored 21 inch forged wheels with corresponding ride-height lowering, and interior customization options.
The final package is shown in the pictures below.