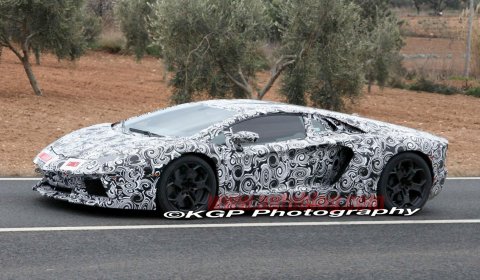 The series of spyshots is increasing by the day up to the moment that two lovely Lamborghini girls will pull off the black sheet covering the brand new 2012 Lamborghini Aventador LP700-4. The latest pictures show a Lamborghini Murcielago replacement with a new camouflage. The matt black suite is changed for a swirly camouflage over its newly redesigned body.
We aren't going to share anymore details with you regarding the supercar. We know it all, from the engine to the drivetrain and from the amount of horsepower to the price. All has been revealed before its official debut at the Geneva Auto Salon 2011. All we want to see is the design and it better be nice, because the Italians have some difficulties releasing pretty looking sports cars these days.
More pictures via Autoblog.com!