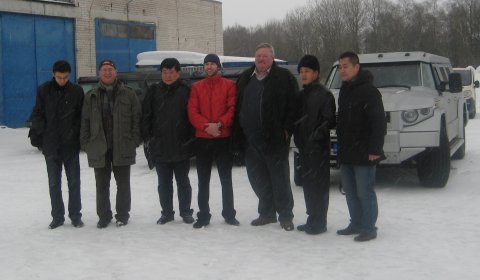 Latvian car maker Dartz is heading into China. They have become the second luxury brand in the Chinese Automobile Trading Company gallery. Leonard F. Yankelovich, RFE of DARTZ GRUPA says:
I am really happy and proud that such company as CATC (their last year turnover is around 3 billion EUR) choosed our company as second luxury brand. Popularity of our car – string, safe and fast are growing faster than we can manufactur cars – as every of our cars is unique and handcrafted, but customers are ready to wait, as people who want to waste more than EUR 300,000 for their car will better wait unique car than get something serial. And that was other reason of CATC – new chinese want to show their wealth also with unique car. Now we are preparing car to Changhai Autoshow and thinking about new car editions – specially for China.
So in the end there is a big chance we will see Russian armoured 'tanks' or lets say SUVs on the roads of Bejijing and Shanghai soon.