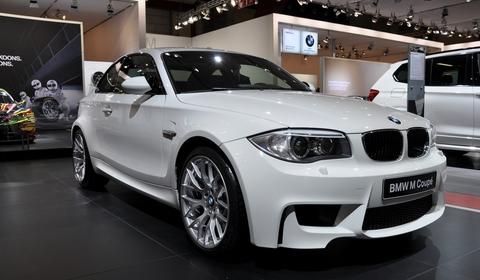 Brussels is host for the European première of BMW's 1-Series M Coupe. The little coupé makes the M line-up from Munich complete and brings power to every class. The 1M Coupe comes with a six-in-line twin turbo engine creating 340bhp together with 450Nm of torque.
The power is derived to the wheels via a manual six-speed clutch making a sprint from standstill to 100km/h (62mph) possible in just 4.9 seconds and reach a topspeed of 250km/h (156mph) in about 30 seconds.
The interior comes with a typical M-cockpit design by using exclusive materials such as carbon fiber door panels and finishing details in Alcantara leather. On the outside you'll get the choice between three colors that get combined with the interior stitching details.