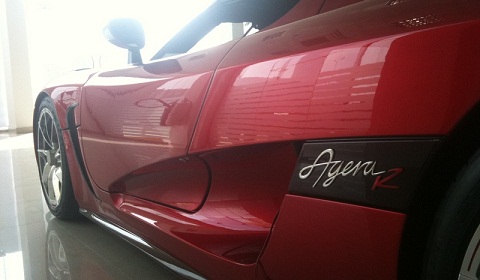 A Teamspeed.com member posted some interesting photos yesterday of a Koenigsegg Agera R that has been delivered to the Oman Royal family. It's believed the car packs an extra 200bhp over the standard Agera bringing the power output to 1,100bhp.
One of the most recognisable differences with the car, aside from the 'R' badging, is the rear spoiler. It's been lifted straight from the CCXR. Apparently, the car also features a semi-automatic transmission.
This car is either an one-off for a very wealthy client or Koenigsegg plan to unveil the car in the near future. Let us know what you think in the comments box below.