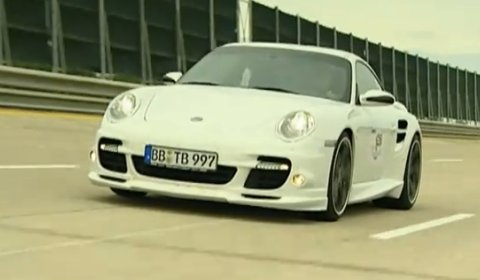 The Nardo High Speed Event is back for episode 2010. Continental gave tuners the option to test their high performance models during the yearly Nardo High Performance Event.
Tuners like Brabus, Sportec, 9ff, Edo Competition, ENCO Exclusive and TechArt with their 911 Turbo were participating in the event. The video shows the highlights and was created by German magazine Motorvision.
The winner of the high speed event was the 9ff 911 Turbo Convertible with a top speed of 380km/h (236,4mph) followed by the Sportec SPR1 R with 370,1km/h (229,9mph) and the Brabus Rocket with 365,7km/h (227,2mph).