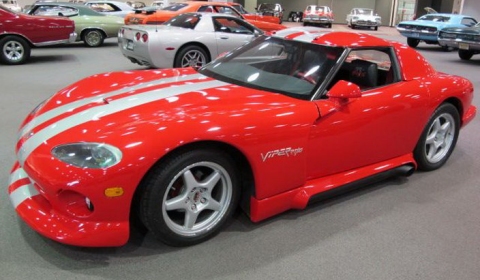 This Vipervette project is exactly what you think it is. A combination between a Dodge Viper and Chevrolet Corvette. The basis is a 1986 Corvette chassis and the body comes from a 2000 Dodge Viper.
The engine is the '86 Vette's power train,a 5.7 liter V8 with a four-speed stick shift. The interior comes from the Corvette as well and is color-coded with respect to the Viper exterior.
If you are interested, it is for sale at price of $ 12,250.