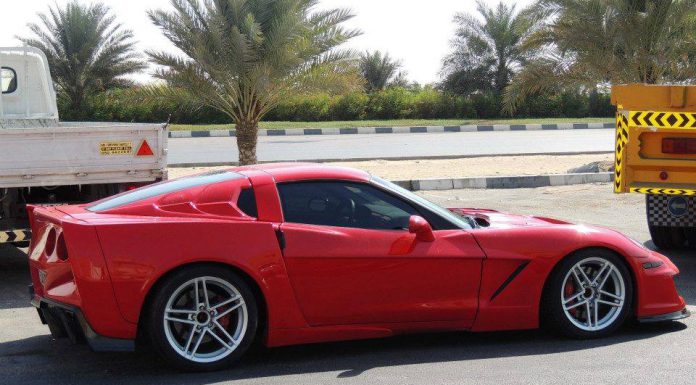 No matter how good a car may look when it rolls out of the factory, there are aftermarket firms who think they can do better. Some succeed and some fail and the following widebody C6 Chevrolet Corvette from Dubai is certainly a fail.
It comes courtesy of Arsha Designs which is based in the United Arab Emirates and offers bodykits for all cars ranging from the Lamborghini Gallardo Spyder through to Range Rovers. Their C6 Corvette kit sees the addition of new arches, side skirts, a different bonnet, bumper splitter, wheels, rear diffuser taillights and interesting rectangular quad tailpipes.
On a scale of horrific to okay, where do you think this Corvette fits?