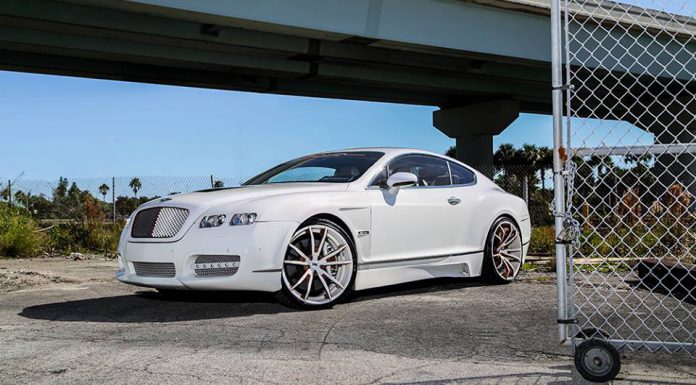 Never heard of American rapper Yo Gotti? That's okay, neither had we when we stumbled upon the musician's latest ride. And what a ride it is. Clearly not scared of standing out from the pack, Yo Gotti has had his white Bentley Continental GT thoroughly tweaked and the results are absolutely horrible.
When compared to a stock Continental GT which is known for its swooping and curvaceous lines, Yo Gotti's one has been fitted with a custom bodykit courtesy of Euro Motorsports. The kit includes features like remoddled headlights, a new grille, horizontal LED daytime running lights and eye-catching and thoroughly extended side skirts. It also has a new rear bumper and diffuser package complete with a truly horrendous tailpipe design.
The rapper then opted to have a set of unique white and bronze Forgiato Wheels installed measuring 22 inch at all four corners.
Let us know what you think of Yo Gotti's 'pimped-out' ride below!