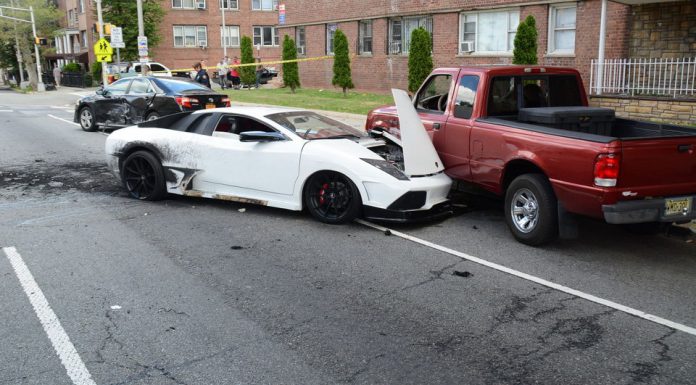 Last Thursday, police in Jersey City were called to an accident involving a Lamborghini Murcielago. It seems that a drunk driver have ploughed the vehicle into traffic on both lanes of a street before igniting at the side of the road. Police had to pull the driver out of the vehicle and he later admitted to having driven the car under the influence.
Upon closer inspection, it seems as though the Lamborghini Murcielago was actually a Chevrolet Camaro. Worse still, the conversion appears not to have been registered with the authorities. When the police ran the car's plates through their systems, what they actually saw was the Chevrolet Camaro donor car.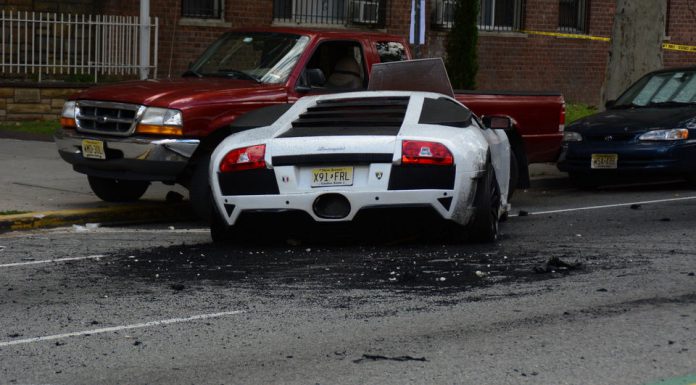 Witnesses report seeing the car travelling down Kennedy Boulevard near Jewett Avenue when the drive lost control. The driver hit cars travelling in southbound lanes before swerving across to damage a number of cars in the northbound lanes. As you can see, the car eventually came to a rest wedged beneath a pickup truck.
Reports say that the car caught fire, the Jersey City Police department also appears to have confirmed that the driver had to be pulled from behind the wheel. Being a Camaro, we suspect that the engine is mounted at the front, the rear debris appears to have come from the tyres. Hopefully this is one replica which will never make it back onto the road!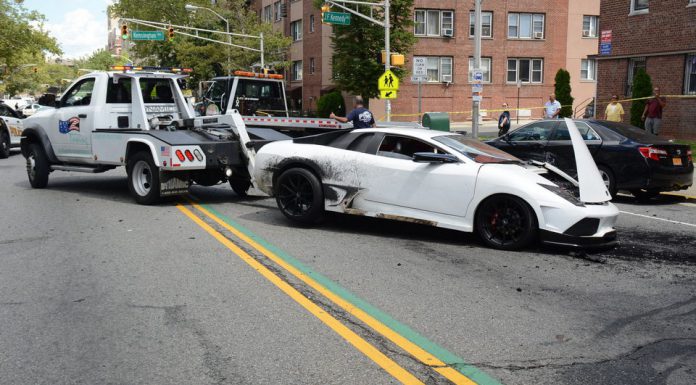 While the 19 year old owner isn't currently being pursued for the changing the appearance of his vehicle, he has been charged with the more serious offence of driving while intoxicated.
[Via NJ.com]