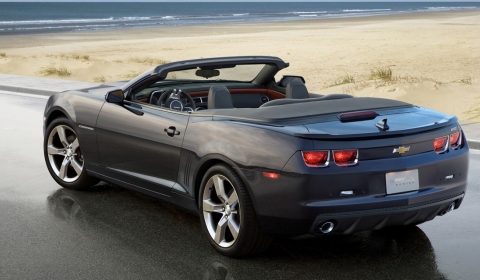 Chevrolet has revealed a new chapter with respect to the Camaro line-up. The brand new 2011 Camaro Convertible premieres at the Los Angeles International Auto Show on Nov. 17. The roofless sports car will arrive in Chevrolet US showrooms in February 2011. Starting price will be $ 30,000, including $ 850 destination.
The Convertible model will be available in the same basic model offering as the Camaro Coupe. The standard model will have a 312hp Direct Injection V6 engine and the SS model will feature the 6.2 liter V8 engine producing 426hp. A six-speed manual transmission will be standard, with an optional six-speed automatic.
Stay tuned for more information from Los Angeles!