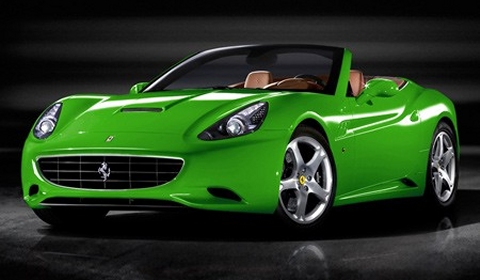 The coverage of the Paris Motor Show has ended, but clearly everybody missed one vehicle at the Ferrari stand. Rumours of the release of a 'green' Ferrari California were not fulfilled during the event in Paris. After we came back we spotted the brand new release of a Ferrari Calfornia fitted with a HELE system. HELE stands for High Emotion Low Emissions and is a system designed to reduce C02 emissions without taking away from the joy of driving a prancing horse.
The system has a variety of technical measures like a start/stop function that can restart the car in 230 milliseconds, intelligent engine fan and fuel pump control, electronically controlled variable displacement air-conditioning technology and adaptive gear shifts. This results is a 23 percent reduction of C02 emissions.
It is unknown when the vehicle will be available or at what price. So stay tuned for more on this 'going green' story.