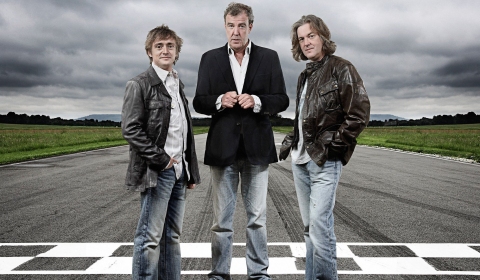 Tonight's Top Gear episode five was one of the best we have seen over the past few years. Jeremy, Hammond and James were back combining the best in the automotive world; speed and thrill.
We are not going to share any details to you on what was shown exactly, because there are still a few people getting their hands on the episode themselves. But you can of course share your thoughts in the comment box below.
Next Sunday Episode 6 will host one of the latest prancing horses available. Jeremy drives the Ferrari 458 Italia on the track. Secondly, the boys each buy an old British sports car and take them for a nostalgic drive from Norfolk – the home of Lotus – to Blackpool, where TVR used to build its cars.
Oh and Jeff Goldblum is the Star in a Reasonably Priced Car.
Tune in next Sunday August 1st on BBC Two at 21:30 BST in HD.