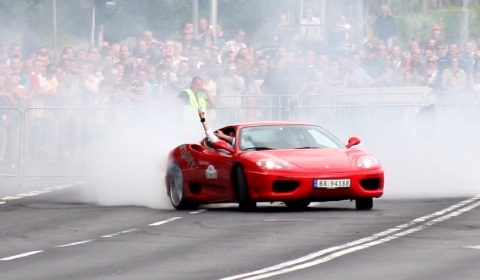 Some of you may have noticed that GT Polonia 2010 has official started. The Polish track day event includes a full week of the best in exclusive cars. The event started with a pre-party in Gdynia/Sopot on the 24th of July. Between 15.00 and 18.00 the cars were on display on Kosciuszki Square in Gdynia. A large crowd met the drivers and the cars.
On the 25 July they left Sopot as one chaotic group for the official opening of the event in Poznan. 26-28 July are days on the track, with the last day containing examination and a gala dinner on the evening. Most participants leave Poznan on the morning of 29 July.
GTspirit is participating in the GT Polonia event, so expect more pictures and a complete story the upcoming days.
[Pictures by Jurek Biegus]