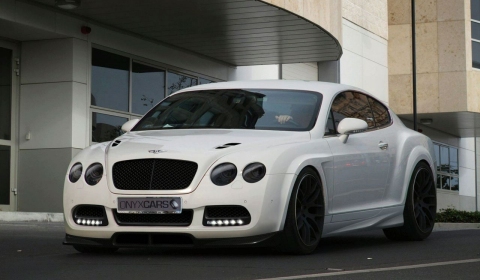 Onyx has moved its view to the Bentley Continental GT. The new program for the Britisch luxury vehicle consists of a revised front bumper with carbon fibre inserts, DRL's and a carbon fibre lower splitter. The sides have been widened with some clean cut arches and side skirts. The rear has a revised rear bumper and rear carbon fibre difusser. The boot lid has got a carbon fibre touch in the form of a deck spoiler.
Next to the exterior refinements ONYX Cars offers additional extras such as a bespoke bufallo hide leather interior and carbon fibre interior panelling. The Irish tuners have installed their own suspension lowering system.
The engine power upgrade – which they haven't given any exact figures of yet – will produce over the 640bhp mark.
The final touch are 22 inch TPM matt black wheels. Onyx has two other wheel designs available that they will be launching shortly.
The Bentley conversion will be on the market from May this year.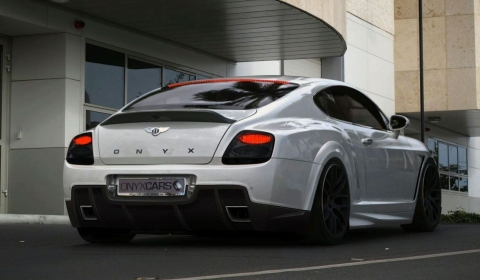 Click here and here for larger versions of the photos!