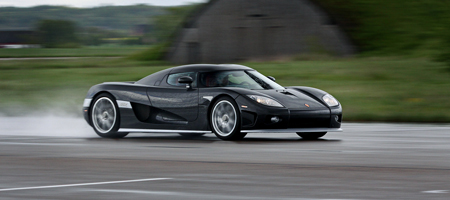 We've stumbled across some of the best pictures of the Koenigsegg CCX we have ever seen. The pictures were shot in Sweden by Australian photographer OzCarSightings.com. The level of quality is stunning!
The CCX was the first Koenigsegg built with US sales in mind. Overall the CCX is the 4th variation on the Koenigsegg CC and saw several key changes to it's basic design. The most important change was the inclusion of a new Koenigsegg designed engine instead of the Ford designed one.
Another interesting fact that you may remember about the CCX is that it was the model that Top Gears 'The Stig' infamously spun whilst trying to set a lap time. After a few adjustments, chassis, suspension adjustments and a new rear wing, the CCX set a time of 1:17.3. It's now the third fastest car to lap the Top Gear Test Track sitting above the Zonda F and below the Ascari A10.
[Via TeamSpeed.com]