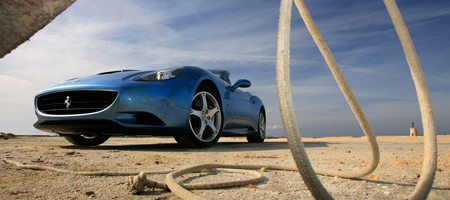 A bit of tabloid journalism from us today. Word is that Australian motoring journalist Rod Easdown got caught at 230kph (142mph) in one of only two Ferrari California's in Australia. Under Australian law, the car has been impounded for 7 days.
The incident happened in Wheatbelt in Western Australia, the driver was charged with reckless driving. The owners of the car, Ateco Automotive have applied for an exception to the rule under the hardship it will cause them. The Ferrari was scheduled for other journalist test drives during the week but will be unable to be used. This application was however turned down despite the fact that the car did not belong to the driver.
The speed was clocked in a 110kph (69mph) limit making it over twice the speed limit for that section of road.
[Via Pistonheads]