Ordered in 2011 by Russian billionaires Andrey and Aleksandra Melnichenko, Sailing Yacht A is due for delivery this year and is set to become one of the largest sailing yacht ever built. The $400 million vessel is a result of a collective work of art by builders Nobiskrug in Kiel and the vast team of partners ranging from designers to sailing specialists from around the world.
S/Y A is seen as the spiritual replacement for Superyacht A, the infamous $350 million vessel still owned by the Melnichenko family and was listed for sale last year. While the latter was a masterpiece of modern sea creations, the new sailing yacht takes things to a new direction by magnifying every aspect of a conventional sailing vessel.
Designer Philippe Starck who has worked with the Melnichenkos in various projects including Superyacht A was called upon to cater for the exterior styling of Sailing Yacht A. The vessel is powered by a hybrid powerplant and is also sail assisted by a 3-mast fore-and-aft sailing rig. The 3 carbon fiber masts were made by Magma Structures while Doyle Sailmakers USA developed the sails which are also made of carbon fiber, as well as being fully automated.
To help you understand this magnificent vessel, we teamed up with Marine Electronics to create a few info-graphics. See them below.
1. A length of 142.81 meters
That is the same size as two Boeing 747 airliners combined. If we were to place her on the list of largest yachts by length, S/Y A would slot in ninth below 145m El Mahrousaby by Samuda Brothers.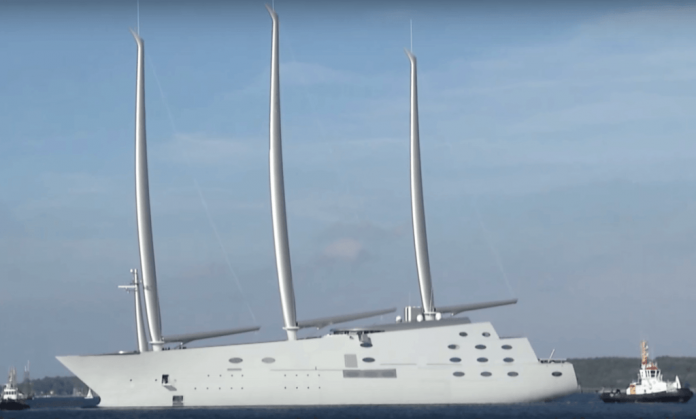 2. The Tallest Mast Stands at 91m
To put that into perspective, the Big Ben stands at 96m tall. Each of the three masts can withstand the weight of two London double decker buses. Even more, each mast can sustain winds of up to 95 knots which is above average for most storms given that Hurricane Katrina had a max speed of 165 knots.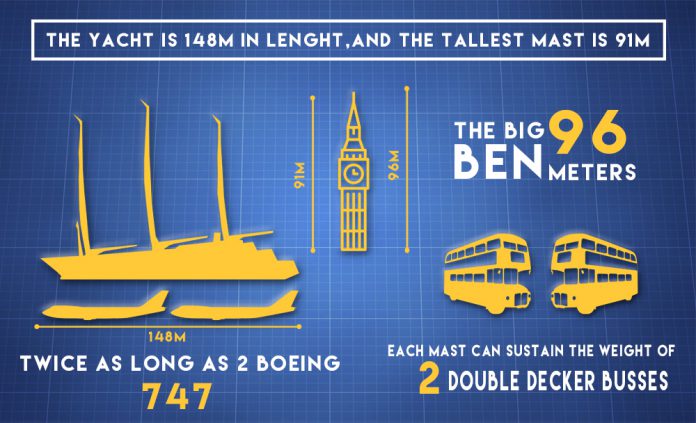 3. Top speed of 24 mph (21 Knots)
With a gross tonnage of 12,700, that is no slow speed. In fact, the fastest man on earth, Usain Bolt has a top speed of 27 mph. The cruising is 16 knots (18 mph).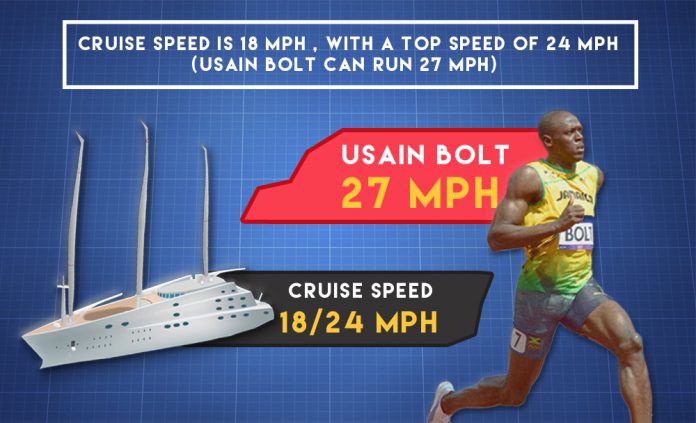 4. Magnifying Deck Windows
From the outside, the deck windows may appear smaller but they offer magnified views to the occupants from the inside.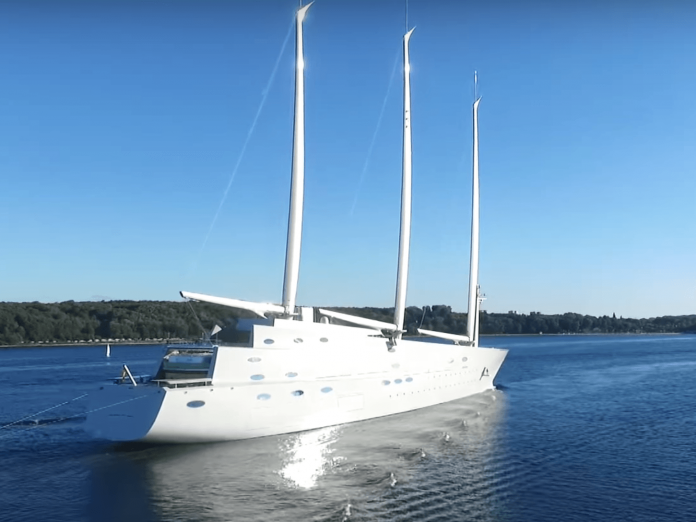 5. The Mast Room
There is a small room located on the 91m mast.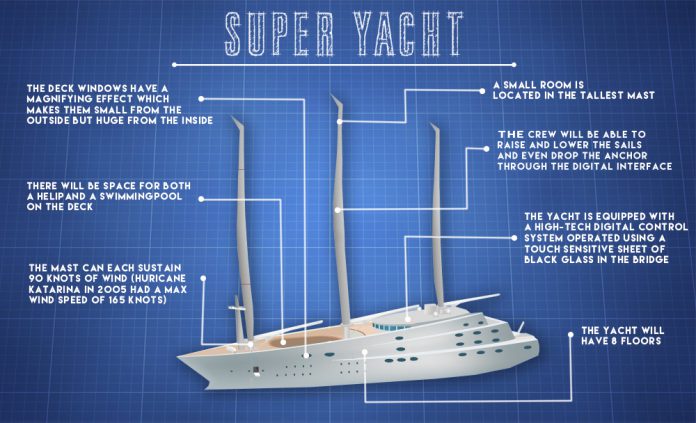 6. The Underwater Observation Pod
There is a thick layer of glass in the keel which serves as an observation portal for the sea life below.