A magnificent Lamborghini Huracán with lots of carbon fiber all over and a set of color-matched forged wheels, how could it be any better? Unlike most aftermarket solutions, the Renato (which means reborn) bodykit shown in these pictures was actually developed with airflow in mind from a complete 3D scan, and based on the input of private aerospace consultants to provide not only a beautiful form but also an improvement in function. This particular example is fitted also with a set of RYFT forged wheels made to customer specification matched to the body color in contrast with black finish.
An example of the functionality comes with the wing, which is attached to the frame itself and creates 640 lbs of downforce at 110 mph; not only does it respect the construction of the car but it also gives you a well planted rear when going at speed. Same case with the front lip that feeds air into the brakes, as well as the rear diffuser that improves the air profile of the car. Whether you're interested in improving the already magnificent performance of an Huracán or not, it is reassuring to know the parts you put on your six figure car are designed specifically for the best fit and finish, and not just to be glued over and add weight.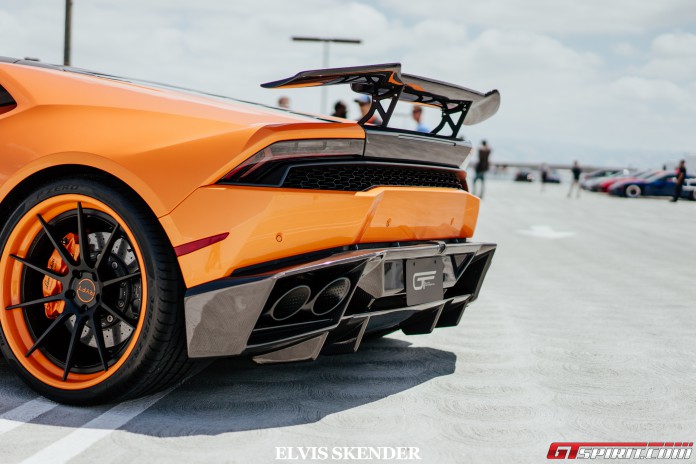 Speaking of which, it is important to say that the whole kit is built with aerospace grade carbon fiber, not only does it save a lot of weight but also gives the car an amazing contrast between the Arancio Borealis paint and the precise carbon weave. The Huracan Renato has also received a custom made ECU tune to satisfy the owner's desire for a faster car with an unique sound through its iPE Performance exhaust system. It seems like this time it was all about either fully committing to modify the Huracán or doing nothing at all, and 1016 industries delivered.
Be sure to tell us in the comments what do you think of this particular Lamborghini Huracan!