After Texan tuner Hennessey Performance previewed its modified 2016 Cadillac CTS-V back in April, the company has just unveiled all the details about the three different packages it is available with.
Typically, the Z06-derived 6.2-litre supercharged V8 of the 2016 CTS-V delivers 640 hp. However, with the entry-level HPE750 package, Hennessey has managed to increase that to 750 hp at 6300 rpm. The 110 hp gain has been achieved through a high-flow air induction system, custom catalytic converters, a pulley upgrade and a modified ECU.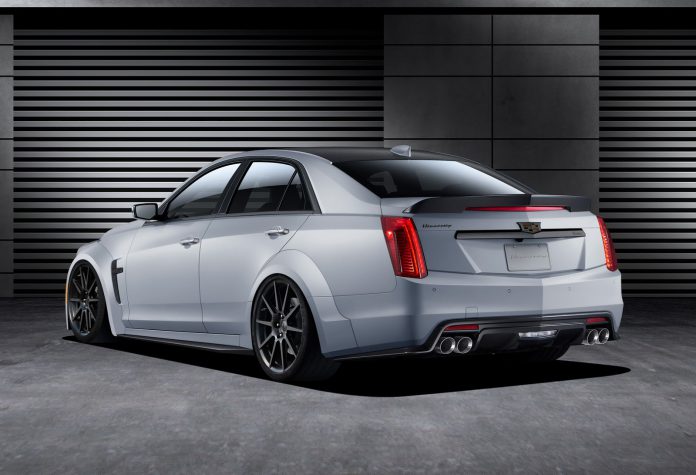 Moving up in the Hennessey Cadillac CTS-V range is the HPE800 kit. As the name implies, it sees power rise to 800 hp at 6500 rpm through a custom crankshaft, high flow cylinder heads and an upgraded intercooler heat exchanger alongside the same upgrades as the HPE750 package.
Topping out the range is the insane HPE1000 package. Thanks to the aforementioned upgrades as well as a new 2.9-litre supercharger, a bespoke fuel system, tuned ECU, ported cylinder heads and more, it delivers a ridiculous 1000 hp at 6300 rpm.
Alongside all the mechanical modifications, Hennessey also offers a widebody kit for the CTS-V as well as a set of forged wheels.