The performance-obsessed crew at Wimmer RST have just unveiled their most recently modified KTM X-Bow this time dubbed the Limited Edition. Restricted to just three examples worldwide, the car is based around the 2015 model year X-Bow and has been adorned with a selection of visual, aerodynamic and mechanical modifications.
Starting with the 2.0-litre four-cylinder turbocharged engine, Wimmer RST has upgraded it from 300 hp and 400 Nm of torque up to a very impressive 380 hp and 500 Nm. Thanks to those improved figures, the car accelerate to 100 km/h in a mere 3.3 seconds as well as 200 km/h in just 11.2 seconds.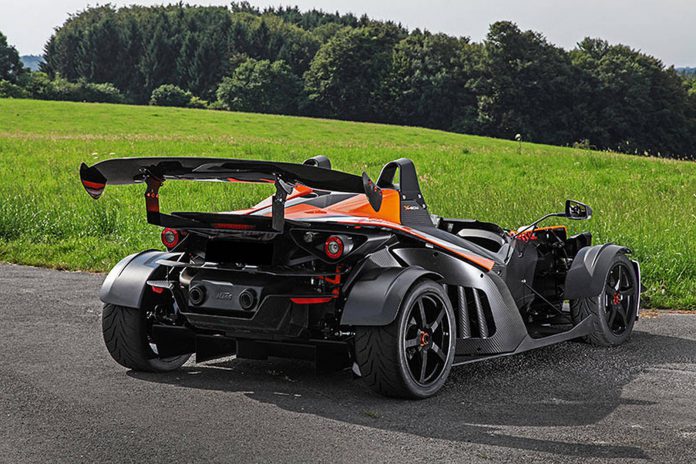 While the Wimmer RST KTM X-Bow Limited Edition has been adorned with a number of new aerodynamic parts, it only weighs 790 kg. Such a slim weight figure has been achieved thanks to carbon fibre being used for the rear wing, air box, front splitter and rear diffuser. Elsewhere, the sports car's underbody is now clad in aluminium composite while lightweight Taneisya forged wheels with Toyo semi slick tyres are also featured.
Elsewhere, the car has been installed with beefed up Brembo brakes both at the front and rear and offering adjustable brake bias configurations. Reinforced stabiliser bars are also featured as are new suspension arms and adjustable push rods.
Wimmer RST has priced its three limited edition X-Bow R models at 99,999 euros.