One of the biggest auction events at Retromobile 2016 is held by Artcurial. Last year they auctioned an incredible barn find, this year they have a similar set of incredible lots. Their sale is due to take place on Friday 5th February 2016 so we thought we might wet your appetite with our pick of the bunch!
Last year's auction managed 46 million euros and was the largest collectors' car auction ever held in continental Europe. This year's auction promises to be just as big. Huge thanks goes to Artcurial for providing photographs.
1. Lot 116 Ferrari Testarossa Spider Valeo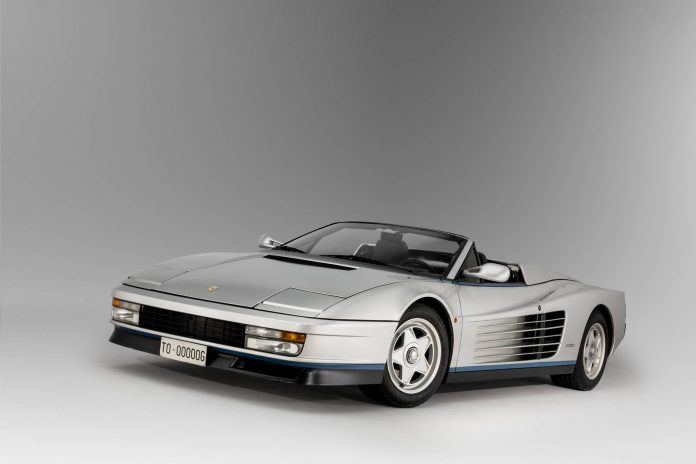 Ferrari never made a convertible version of the Testarossa. Naturally though, there was a demand for one. Several cars were produced by a variety of different coach builders. None are more important than this one though. It was created by Ferrari at Maranello as a gift for Gianni Agnelli with four months of work going in to building the bodywork alone.
Modifications were made to the car including an electronic button to raise and lower the rollover hoop, maintaining the angle of the hood. The car also features a special gear-change system with a buttons on the central console retracting the clutch pedal and converting it to a Valeo automatic system. Gianni Agnelli was left with a slight problem with his left leg following a childhood accident, the automatic system was developed to allow him to use the gearbox more comfortably.
The price for such a unique Ferrari Testarossa Spider? Artcurial estimate that it will fetch between 680,000 euros and 900 000 euros.
2. Lot 136 1960 Maserati 3500 GT Vignale Spyder
Another highlight is this unrestored Maserati 3500 GT Vignale Spyder. Its a rare longer engine bonnet car, one of the last pre-production cars. Artcurial have determined that it was used as a factory demonstrator prior to its sale in November 1960.
Artcurial estimate that even considering the conditions, the Maserati will achieve 500,000 – 700,000 euros.
3. Lot 138 1963 Ferrari 250 GT SWB Berlinetta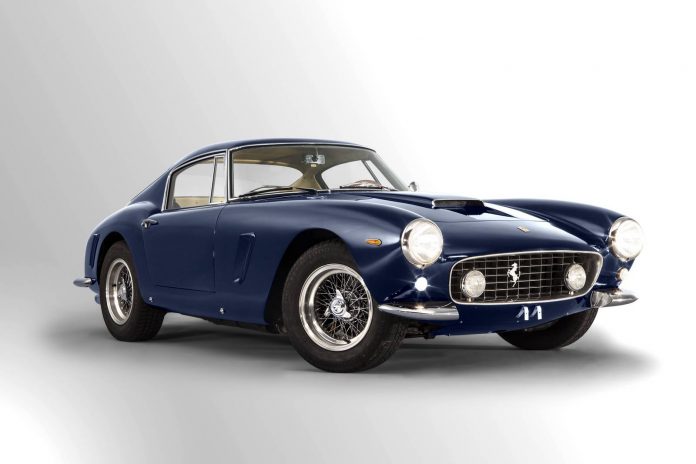 Here at GTspirit, we are big fans of the Ferrari 250 GT SWB Berlinetta. This one has never been offered on the market before having been owned by the same family for the last 33 years. It is the very last SWB Berlinetta to leave the production line. The engine is a 3-litre V12 engine.
It was delivered to its first owner, the infamous US Ferrari importer Luigi Chinetti and spent its early life in California. It has never been raced. The estimate is an eye-watering 9,000,000 – 12 000 000 euros!
4. Lot 142 1988 Porsche 959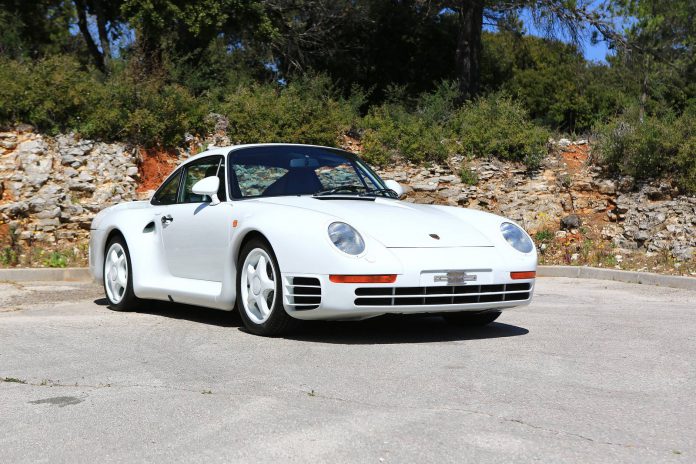 The Porsche 959 is overdue some love. The high tech rival to the Ferrari F40, it has always been the underdog although Artcurial's 1,200,000 – 1,400,000 euro estimate suggests otherwise!
This example was delivered new in Monte-Carlo to André Malherbe, a famous motocross champion.
5. Lot 144 1966 Lamborghini 350 GT Touring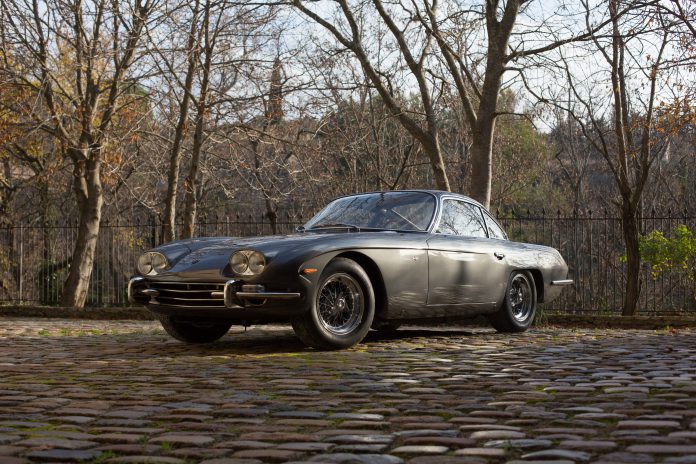 Lamborghini didn't always envisage wild hypercars, infact, his ethos was quite the opposite. The first Lamborghini to leave the factory was in fact a GT car. This example featured a 2-seater layout with a 4 litre V12 engine. Artcurial's estimate is 680 000 – 780 000 euros!
6. Lot 148 1975 Lamborghini Countach LP 400 Periscopio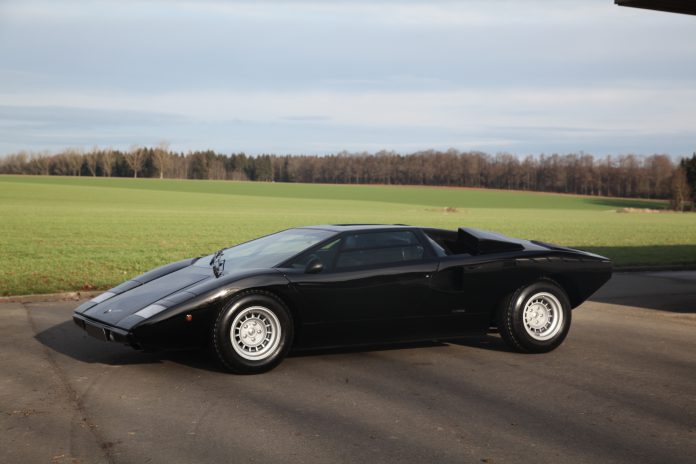 The classic wedge shape of the early Lamborghini Countach LP 400 Periscopio made it the poster pinup car for a generation. This example was delivered new to Italy before heading across the atlantic to the US.
It moved to Germany in 2007 following a restoration carried out by Bobileff &Co. in the US. Artcurial's estimate is 1,200,000 – 1,500,000 euros.
7. Lot 170 1957 Ferrari 355 Sport Scaglietti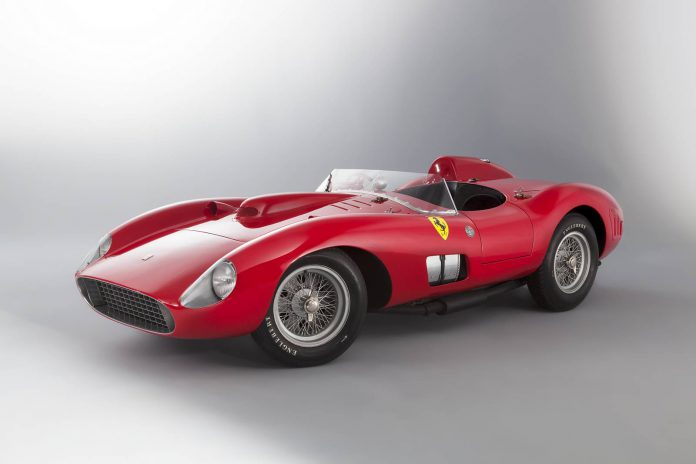 The headline lot is a competition Ferrari. The Ferrari 355 Sport Scaglietti is expected to attract the big money with an estimate of between 28,000,000 – 32,000,000 euros. It has been driven by the greats including Peter Collins, Mike Hawthorn and Stirling Moss. It spent some time leading the Le Mans 24 Hours before it was forced to retire. It also competed at the Swedish Grand Prix.
It raced in the 1957 Mille Miglia and in the 1958 Cuba Grand Prix and has formed part of Pierre Bardinon's staggering collection since. Out of all the lots available, this will be the most watched.
8. Lot 183 1920 Bugatti Type 13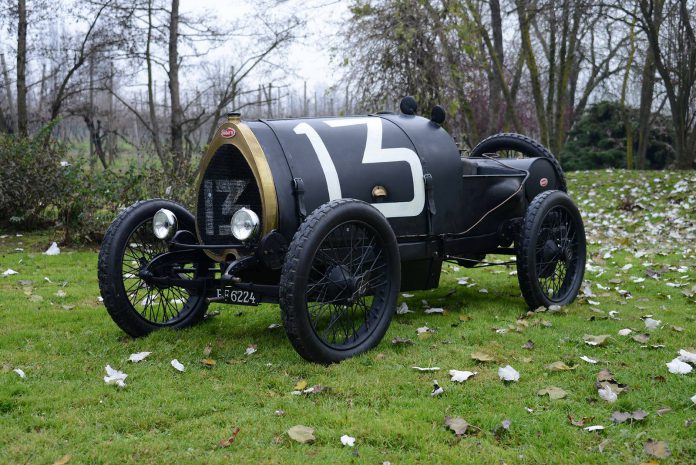 We've included this 1920 Bugatti Type 13 as an oddity. It features Bugatti's 16 valve 1.5 litre engine and was originally registered in France. It has spent time in the US before it was purchased at Pebble Beach in 2012 and brought back to Italy. Artcurial put a reserve of 360,000 – 420,000 euros.
9. Lot 185 1931/2012 Bucciali-Cord Type L29 Modifie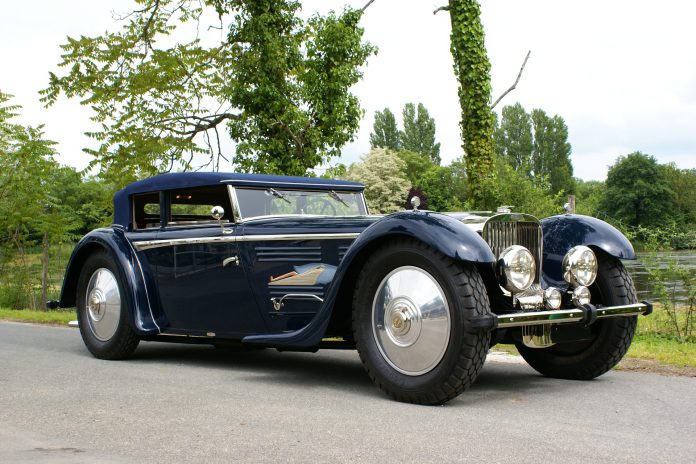 Another oddity is the Bucciali-Cord Type L29 Modifie. The stunning looks and massive wheels give this car a real presence. Sadly, the car is not original but rather a recreation of a lost historic. It is an authorised recreation of the lost Bucalli TAV 30 based upon a Cord L29 FWD chassis. It is expected to achieve a 500,000 – 700,000 euros.
9. Lot 187 1929 Alfa Romeo 6C 1750 Super Sport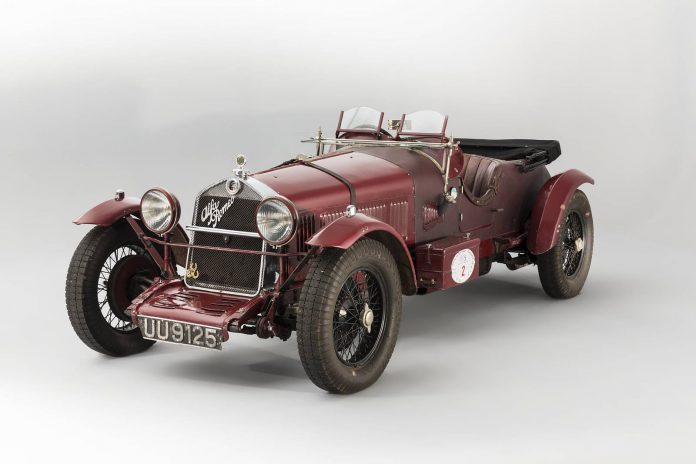 The Alfa Romeo 6C 1750 Super Sport on offer retains its original registration and is highly original. It competed in the Tourist Trophy 1930 and 6 Hours of Brookline 1930. It features a classic pre-war Alfa Romeo shape. What's not to like? Artcurial suggest 1 350 000 – 1 550 000 euros is possible for this vintage racer.
10. Lot 197 1926 Bentley 6,5 L Tourer Vanden Plas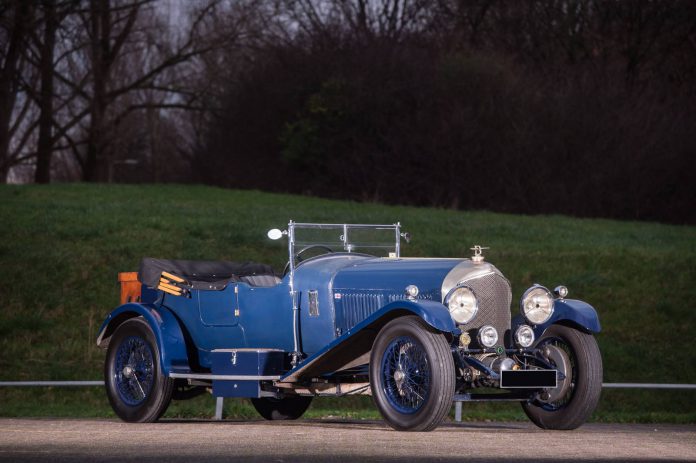 This 6.5 litre Bentley was originally built in November 1926. It was delivered to the UK before being shipped out to Sweden. IT was originally fitted with a Weymann style body before its Swedish owner converted it to a Vanden Plas style tourer in the early Sixties.
Articurial value it at between 825 000 – 950 000 euros.
11. Lot 211 1995 Bugatti EB110 Super Sport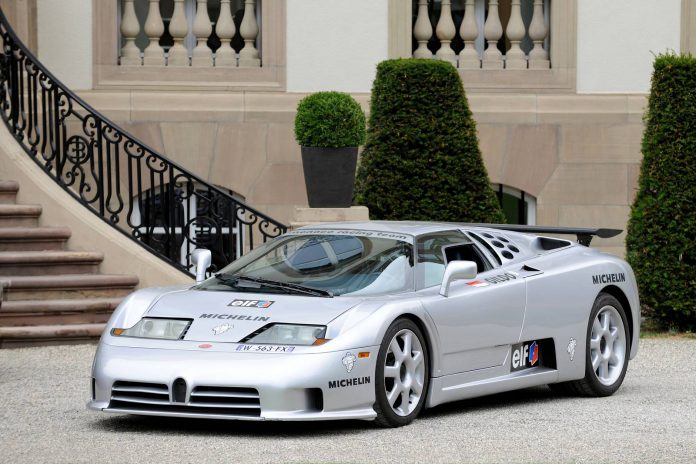 Two lots sure to attract the interest of all supercar petrol heads. This Bugatti EB110 Super Sport is the car that set the ice speed record in 1995. It was originally purchased by Gildo Pallanca Pastor who set a record of 315 km/h around a 7 km track in Finland. It was only beaten in 2013 by an Audi RS6!
To odometer shows 1,373 km and Artcurial predict a hammer price of between 800 000 – 1 200 000 euros.
12. Lot 212 1995 Bugatti EB110 SS Le Mans
The second Bugatti EB110 was built for the IMSA series and ran in practice at the Le Mans 24 Hours. Another Gildo Pallanca Pastor car, it was ran by the Monaco Racing Team. The car was specially prepared by the factory for the purpose, fitted with a carbon fibre front spoiler, light weight Makrolan side windows, ceramic brakes, an FIA approved roll cage, double fuel lines, special BBS wheels, Magnetti Marelli dashboard and instruments, specific electronics and telemetry, quick release fasteners, a special steering wheel, bucket seats, a harnesses and fire extinguishers.
It is a unique opportunity to purchase an EB110 which is 200 kg lighter, stiffer and more powerful than the standard SS with 611 bhp. Artcurial suggest an estimate of 800 000 – 1 200 000 euros.
13. Lot 213 1999 Bugatti EB112 Berline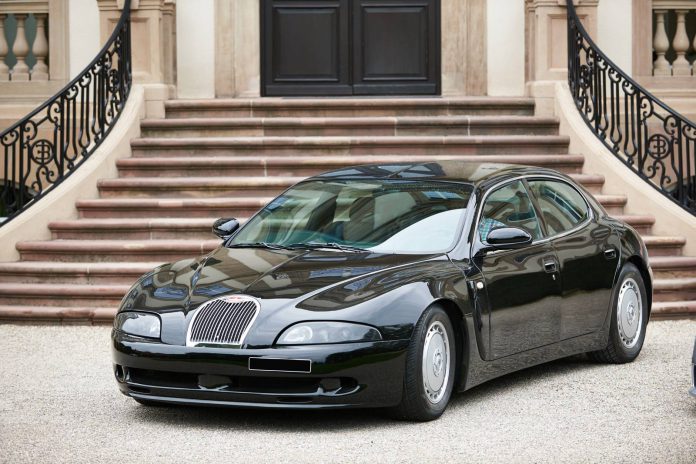 Our headline lot is undoubtedly this 1999 Bugatti EB112 Berline. It was slated for production right up until the company went insolvent and was eventually liquidated. It is rare to see such an iconic concept car hit the market, so much so that Arcurial have been unable to advise an estimate on this lot.
This particular car was purchased after the company went into liquidation by Gildo Pallanca Pastor. He purchase three part built models and managed to created two fully built EB112 Berline's from the spares. Bugatti retains the original Geneva Motor Show 1993 show car and the first of the two Pastor models was sold to a Russian purchaser, this example was Pastor's own personal car. It features a 6 litre V12 engine with 455 bhp. Enough for a 0 to 100 kph time of 4.4 seconds and a top speed of 300 kph. Power comes via a six speed manual gearbox and is routed to all four wheels.