Images have just surfaced online showing the exceptionally bright Koenigsegg Agera R Zijin arriving in Shanghai, China.
The very first images of the Agera R Zijin surfaced way back at the start of 2013 and showed the Swedish hypercar being prepared for delivery after being ordered through the Chinese Koenigsegg dealership, FFF. As a result, it remains unclear just why the Agera R Zijin was recently snapped being unloaded in Shanghai fresh off a plane.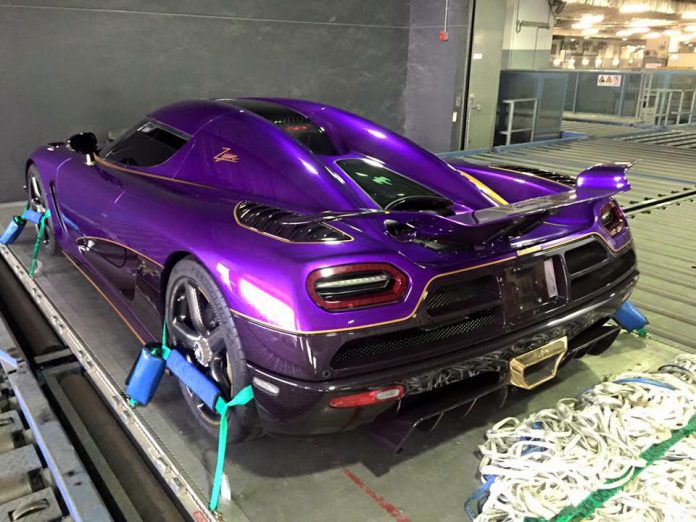 One possible reason is that it was shipped back to the Koenigsegg factory in Swedish to be serviced and upgraded. Visually, it looks identical to how it original did except for two components. For starters, Koenigsegg's carbon fibre air core wheels have been installed and the gold brake calipers of the Zijin are now silver.
Elsewhere, everything is as it previously was. That means most of the vehicle's exterior is painted in purple while a range of components are finished in carbon fibre. Additionally, there are a selection of bright gold accents and highlights some of which are believed to be real gold flake.