Mansory has just unveiled its new customisation program for the Maserati Ghibli and unlike most packages offered by the tuning company, its Ghibli kit is very restrained and we can imagine it being quite popular.
Starting at the front, the Mansory Maserati Ghibli includes a tweaked bumper with a bespoke lower splitter and new air intake surrounds. This element is made from matte carbon fibre and is complemented with the carbon side skirts and new bootlid lip spoiler. There is also a custom diffuser produced from the lightweight composite.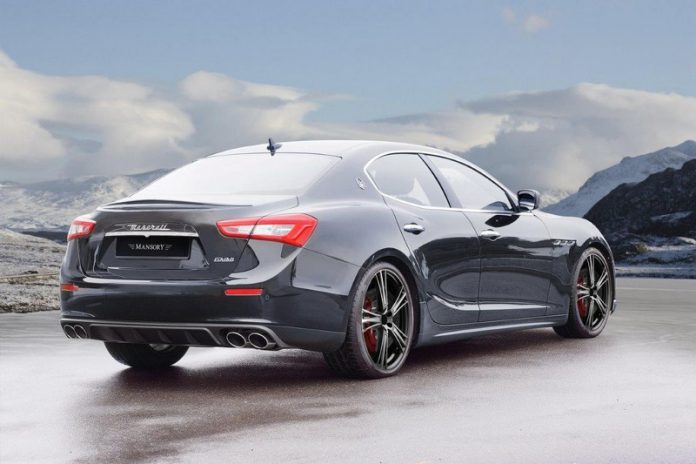 Competing the visual changes are new 22-inch wheels with 255/30 and 295/25 rubber at the front and rear respectively. There are also red brake calipers and in the interior, one will find a new sports steering wheel, leather, carbon and wooden trim, illuminated door sills and aluminium pedals.
Beneath the skin, Mansory has also worked its magic. For the 3.0-litre V6 of the Ghibli S, Mansory has increased power from 410 hp and 406 lb-ft to 480 hp and 472 lb-ft. Finally, the 3.0-litre V6 of the Ghibli Diesel has also undergone some tweaks and rather than 275 hp, outputs a total of 310 hp. Torque has also risen from 443 lb-ft to 502 lb-ft.