An undisguised prototype of the next-generation Audi RS4 Avant has just been spied in the midst of testing. Despite being adorned with an 'S4' badge, there's no hiding the car's true identity as the future range-topper of the latest-gen Audi A4 range.
The car is pictured with a set of flared front and rear wheel arches to accommodate the wider wheels and tyres but for the most part, the car looks the same as the new S4 introduced last month. When the car launches however, it will inevitably be adorned with a host of bespoke and more aggressive body panels.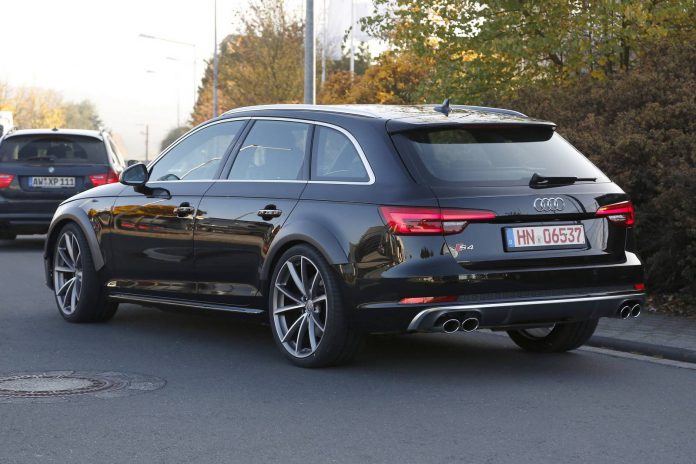 Whenever the new Audi RS4 does arrive, it is tipped to utilise a brand new twin-turbocharged 3.0-litre V6 engine based around the single-turbo 3.0-litre found in the S4. In RS4 and twin-turbo guise, this engine should deliver around 450 hp, putting it right between the M3/M4 and C63. Coupled to the engine will be an eight-speed ZF automatic transmission driving all four wheels courtesy of a Torsen differential.
Importantly, as the new Audi S4 was only just unveiled, it will be quite some time until the RS4 reaches the market. As a matter of fact, it may not be until the IAA Frankfurt Motor Show in 2017.