The second Nissan Concept 2020 Vision Gran Turismo is currently on display at the Tokyo Motor Show 2015. Whereas the original Vision Gran Turismo concept from Nissan was painted silver, this second one is finished in a bright shade of red and features a slightly revised front grille.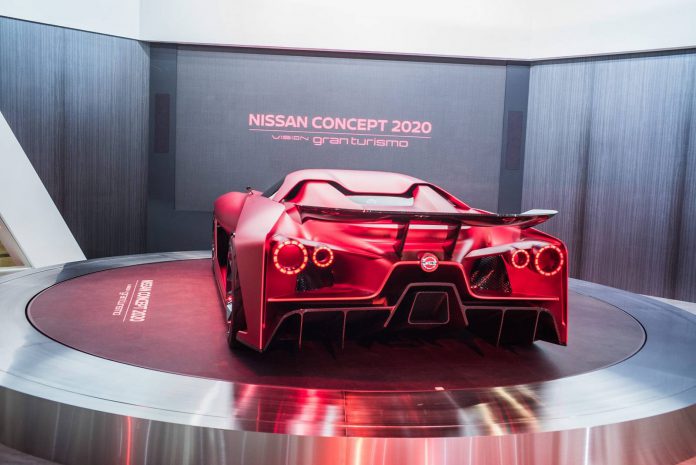 The Nissan Concept 2020 Vision Gran Turismo was designed by a small group of budding young designers at Nissan Design Europe in London. As with all the other Vision Gran Turismo concept cars revealed, the Concept 2020 Vision Gran Turismo features very outlandish styling and adopts a traditional supercar shape with a very low roofline, heavily raked windscreen and large rear wing.
At the front, some parallels can be drawn with the current Nissan GT-R such as the hood and the two air outlets towards the windshield. Other than that however, this is a completely unique design and if it is indeed previewing the next-generation GT-R, then expect a very potent looking supercar which has already been confirmed to feature a hybrid powertrain.