An exotic car dealership in Italy claims to be offering a street-legal McLaren P1 GTR for sale for 6.34 million euros including the 22 per cent VAT.
While the authenticity of the listing is questionable, if it is true then this could very well be the only P1 GTR currently up for sale from anywhere other than McLaren itself. What makes the listing all the more interesting is that the car is reportedly a very rare, street homologated version believed to have been produced by British company Lanzante.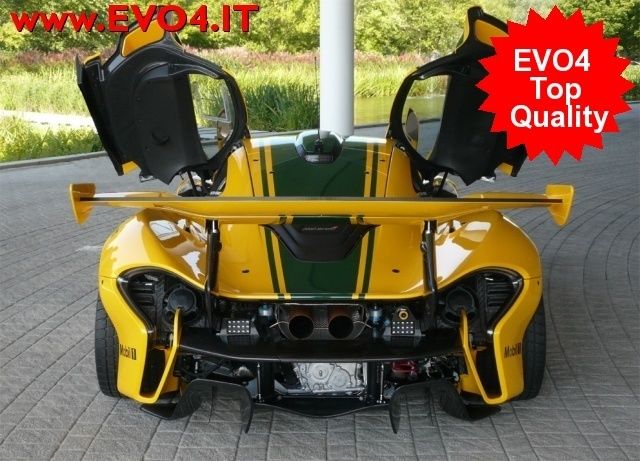 The company confirmed earlier in the year that it had received the blessing of McLaren itself to convert select P1 GTR models into road-legal variants. At the time of making this announcement, Lanzante said it would begin work on its first road-legal P1 GTR in the middle of the year.
In the limited pictures provided with the listing, some small differences between this P1 GTR and the standard track-only model are visible. For example, it doesn't feature the single racing seat of the P1 GTR and has instead been installed with the road-going P1s standard bucket seats with normal seat belts also featuring. Additionally, street-legal tyres have been installed. Interestingly, the Formula One-inspired steering wheel of the car has been maintained for road use.