The very last Koenigsegg Agera R to be produced is currently up for sale from SuperVettura in the United Kingdom for 1.225 million pounds.
This Agera R is the 105th production car produced by the small Swedish automaker and the last R variant as Koenigsegg has turned its attention towards the One:1-inspired Agera RS. This particular example is painted in a shade of blac dubbed Black Bronze and complete with bronze metal flakes throughout. Many elements of the exterior feature exposed carbon fibre like the rear wing, air vents, front splitter, wing mirrors and part of the bonnet. The company's trademarked carbon fibre aircore wheels have also been installed.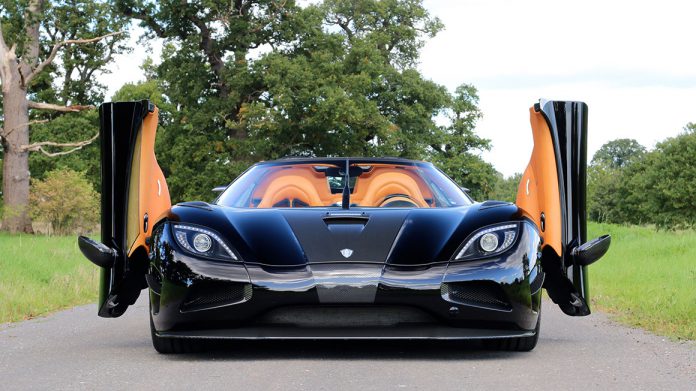 Inside, the Swedish hypercar has been adorned in high quality tan leather across the seats, door panels, dashboard and steering wheel. Carbon fibre accents are then found on the steering column, steering wheel and centre console.
Of course powering the Koenigsegg Agera R is a twin-turbocharged 5.0-litre V8 engine pumping out 1140 hp at 7100 rpm and 1200 Nm of torque at 4100 rpm.