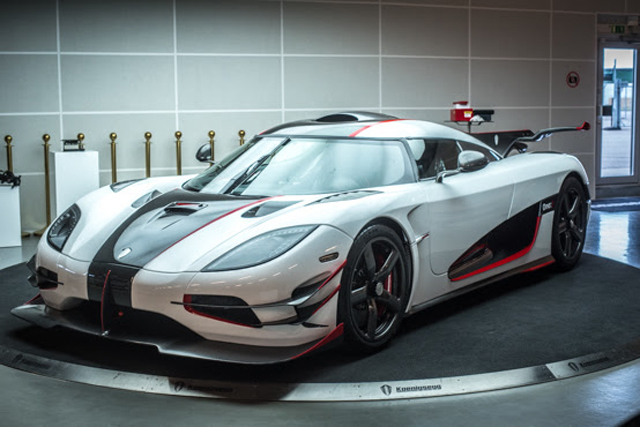 Koenigsegg has confirmed that the extreme One:1 will make its North American debut during Monterey Car Week 2015. Throughout the week, the Swedish hypercar will attend three events.
They included yesterday's Gordon McCall's Motorworks Revival at the Monterey Jet Center. Tomorrow, the One:1 will be featured at 'The Quail – A Motorsports Gathering' while on Saturday August 15, it will be displayed at the Michelin Stand at the Rolex Reunion held at Mazda Raceway Laguna Seca.
The One:1 in question is the last of six customer examples produced and features a gloss white exterior with a number of carbon fibre and bright red elements. It will be delivered to its U.S. owner not long after the festivities at Monterey conclude.
Discussing the vehicle's North American debut, the company's founder Christian von Koenigsegg said "Classic Car Week in Monterey is the highlight of the classic and enthusiast motorist's calendar in the United States and it is a pleasure for Koenigsegg to be part of such a prestigious week. To be able to present the One:1 at Monterey is extremely satisfying, a great chance to introduce Koenigsegg's pinnacle performance car to the American market."
Beneath the skin, the Koenigsegg One:1's twin-turbocharged V8 delivers 1341 hp and 1371 Nm of torque. When combined with an overall weight of just 1341 kg, the One:1 features a perfect 1 hp to 1 kg power to weight ratio.