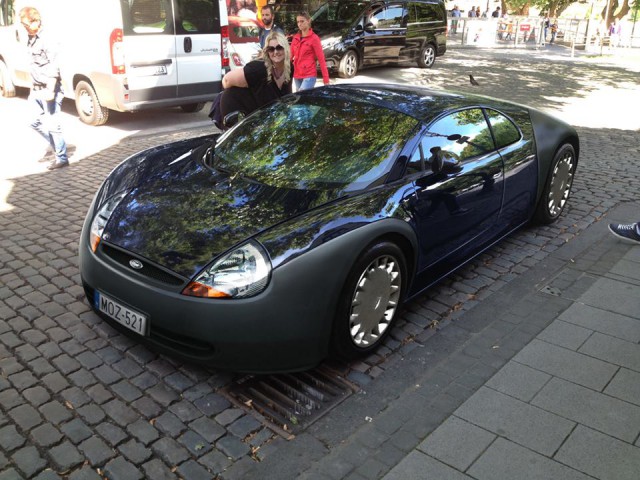 Jakusa Design is a design company headed by illustrator Tamas Jakus and based out of Gyro, Hungary. It recently released a concept for its hypercar, the Triango. Although the prototype is unlikely to ever see the production line, it looks strikingly distinct and eye-catching and received a lot of interest from the automotive community.
The company has now gone ahead and released a photoshopped image of a "Forgatti Kayron"- a one-off vehicle combining traits of Ford Ka and Bugatti Veyron. The design looks outrageous but at the same time, one can pass off the picture of that of an actual car.
The blueprint of the vehicle is influenced by the Veyron, however, the front fascia, the wheels and the blue exterior paint have been taken from an image of a Ford Ka. The car even has a Ford badge in front. That said, the original image is that of a Veyron with a black and orange exterior colour combination.
Tamas Jakus uploaded the photo with the caption "HyperKa- Just for fun" and it has gone viral on social media because of how unusual the mash-up looks.
[Via Jakusa Design]