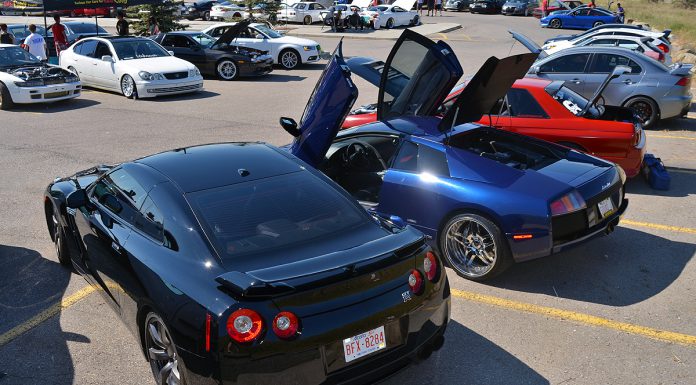 Calgary's fifth annual Illmotion car show took place on August 9, showcasing some extremely hot rides from all over Alberta.
From a modified Lamborghini Murcielago to over 10 R35 GTRs and a Consulier GTP-LX race car, the show had some seriously mind-blowing machinery in attendance.
Though the majority of the rides on display were tuners, we found more than a handful of modified exotics that made us quite excited to see.
Calgary tuner shop, Haute AG, was on hand with a handful of their exotics. From their Kleeman-modified Mercedes E55 AMG to their BMW M3 GTR build in progress, the European car specialists showed off some great toys. An Audi R8, VF Engineering M3 and Infiniti G35 with a supercharged V8 LS swap were some of the crazy cars that Haute AG brought to this year's show.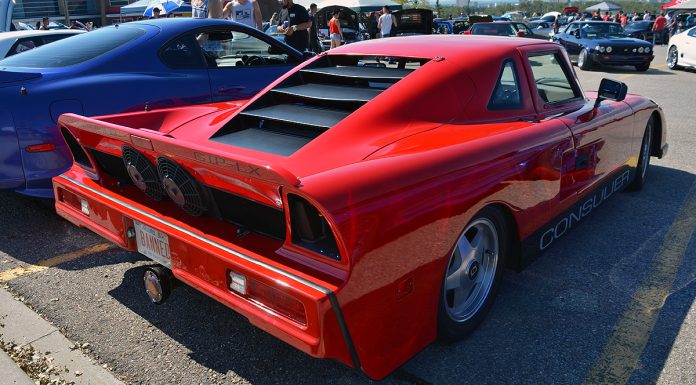 Other notable rides included an orange Ferrari 360 Spider, RideHype BMW 335i and modded SLK 350, Gran Sport supercharged C6 Corvette, VEX Performance Nissan GTR, and Royal Rally BMW M3.