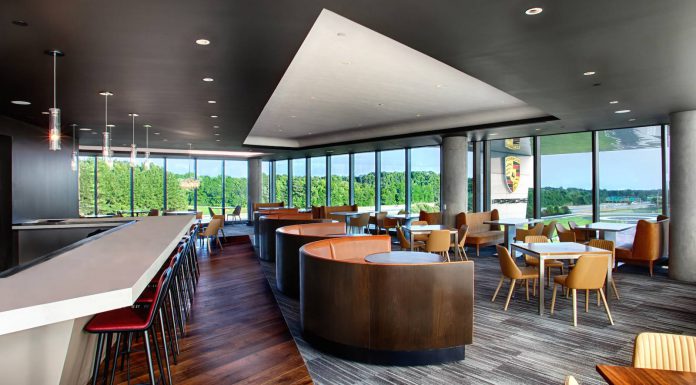 Restaurant 356 opened its gates in July 2015 and is located on the second-floor of the Porsche Experience Centre. It gives a panoramic view of the Jackson-Atlanta International Airport and the 1.6-mile development track at the facility. Guests need to make a reservation in advance, which can be done online or via telephone, and they also need to carry their ID's.
The Porsche Experience Centre was inaugurated in May 2015 and spreads over an area of 27 acres. It is situated in the northeast corner of the Hartsfield-Jackson Atlanta International Airport in Atlanta and is the German carmaker's largest ever single investment outside its home country, with more than $100 million going into its construction. Alongside the  development track which includes an off-road course, handling circuit, low friction handling circuit, low friction circle and a kick plate, the centre also includes 13,000 square feet of event space and for conferencing.
The restaurant is named after Porsche's first production car and is open from Tuesday to Saturday for lunch and from Thursday to Saturday for dinner. Head chef is Kyle Forson, who presents a range of seasonal dishes on the menu, made using quality ingredients procured from local farmers. Apart from that, Porsche claims that the range of clasically-focused cocktails and the wines from the greatest wine-growing regions of the world available at Restaurant 356 are worth a try.
More information about the restaurant can be found here.