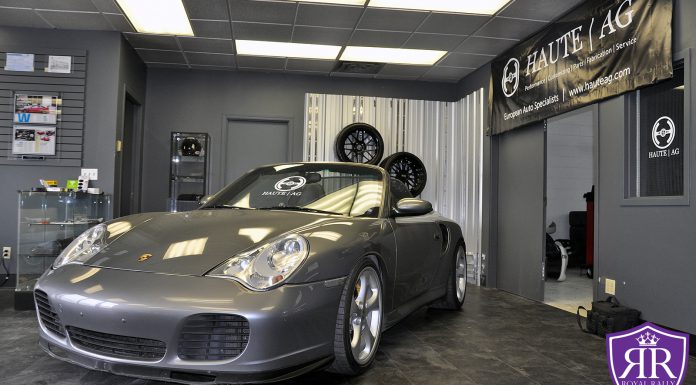 Haute AG Motorsports is a brand new tuner shop in Calgary with a big personality. What started as just an idea has now turned into a passion and a business for Daniel and Chris.
Daniel, the President of Haute AG, has been a long-time car enthusiast and avid Sunday racer. Having participated in auto-cross events and track days for most of his automotive career, he's well-versed in motorsports. The other half of Haute AG, General Manager & Chief Technician, Chris, is a well-versed mechanic with knowledge of everything performance-oriented.
One of Haute AG's most prized cars, their red BMW M3 GTR, has been tracked all across Canada, and now acts as the poster car for the company and their capabilities as an automotive performance shop. From an HKS GTS8550 Supercharger to an Active Autowerke methanol injection system, intake, intercooler and more, this badass M3 has it all.
The team is currently working on cramming a Corvette LS1 motor into a Porsche 911 Carrera 4S, upgrading the supercharger system on a BMW M3, converting an Audi S4 into a modified beast with an RS4 body conversion and has finished up on a 600 hp Kleeman Mercedes-Benz E55 AMG.
The team specializes in all things Euro-spec including Porsche, Audi, Mercedes-Benz and more.