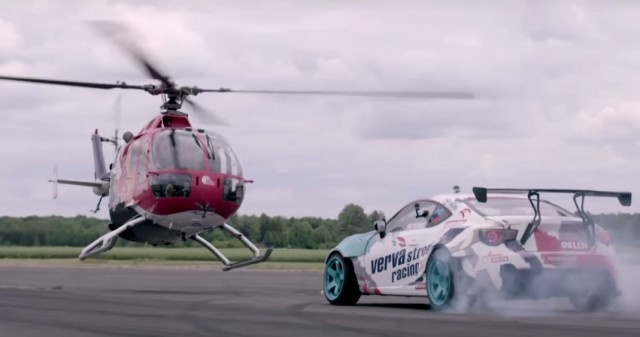 Felix Baumgartner, the man who made worldwide headlines in 2013 after sky diving from space, has tried his hand at endurance racing and as the following video shows, is also an accomplished helicopter pilot.
[youtube]https://www.youtube.com/watch?v=jFAG6MvBOM8[/youtube]
Baumgartner recently had the opportunity to team up with drifter Jakub Przygonski in his 1000 hp Toyota GT86 drift car for an awesome video with Red Bull. Meanwhile, Baumgartner was at the controls of the incredible Bolkov BO105 aerobatic helicopter and managed to pull off some truly incredible stunts!