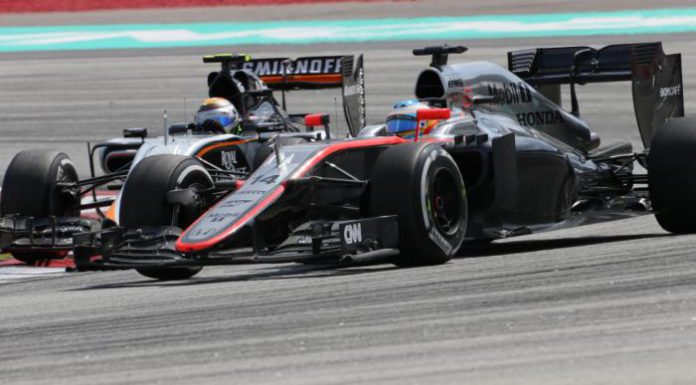 Honda has revealed that after Formula One's summer break, it will roll out a new-spec engine for the McLaren entrants.
There's no arguing that the McLaren-Honda Formula One team has experienced a dismal season. Once a race winner, the outfit is consistently languishing at the back of the field. The Japanese engine supplier believes that it has solved its powertrain reliability issues and can now turn its attention towards increasing power.
Discussing this with Autosport recently, Honda motorsport chief Yasuhisa Arai said "I am confident our reliability problems are now behind us which means we can turn our attention to increasing power. After the summer shutdown our plan is to apply a new-spec engine using some of our remaining seven tokens. The most important area for us to concentrate on is the combustion.
"Current regulations require high efficiency of the combustion so we want to change the characteristic with the chamber design and intake and exhaust system layout. Not all of our upgrades will be in place for the Belgian Grand Prix; some parts will be applied for Spa and the rest during the weeks that follow."
Arai also went on to reveal that the Japanese automaker didn't expect it would be as hard to return to F1 as the 2015 season has proven.
"We knew it wouldn't be easy, but perhaps we didn't imagine it would be this hard. I certainly didn't imagine technology-wise what we would be facing, but I have complete confidence in the direction we have taken with our power unit."
[Via Autosport]