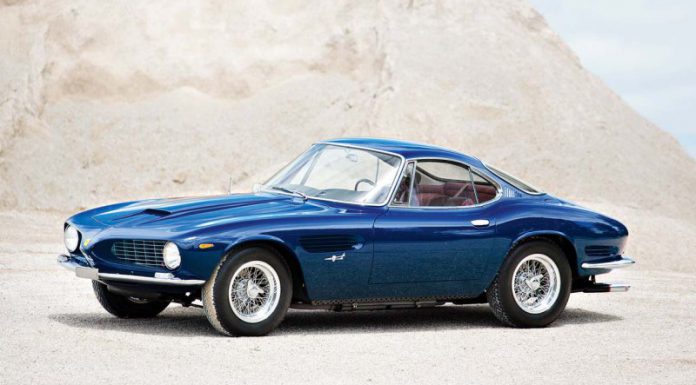 The one-off 1962 Ferrari 250 GT SWB Berlinetta Speciale is set to be auctioned off by Gooding & Company next month. The unique Ferrari is predicted to sell for between $14 million and $16 million.
The 250 GT SWB Berlinetta Speciale was created especially for Nuccio Bertone to showcase the design house at both the Geneva Motor Show and Torino Auto Show in 1962. Distinguished from other 250 GT models largely due to its special 'sharknose' front end, the car will understandably be the highlight of the auction.
Well-known stylist Giorgetto Giugiaro penned the design of the 250 GT SWB Berlinetta Speciale while he was working for Bertone. Generally speaking, the vehicle's design was inspired by the Ferrari 156 Formula One car.
Complementing the bright blue exterior, officially dubbed Blu Notte Metallizzato, is a luxurious interior courtesy of Bertone and featuring burgundy coloured leather. The car has been part of the Lorenzo Zambrano collection for over 30 years and could become one of the most expensive Ferrari's ever sold at a public auction.