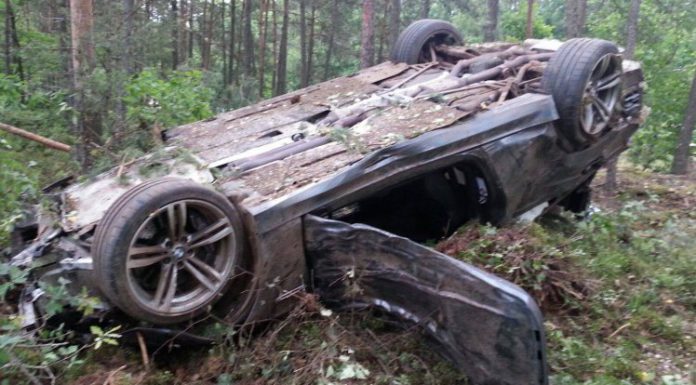 A BMW M4 has been destroyed following a crash in Germany during a test drive.
Behind the wheel of the sports car was a 38-year-old but due to the slippery roads as well as excessive speed, the M4 speared off the road and tumbled 50 metres down an adjacent hill.
The crash left the M4 sitting on its roof with essentially all of the body panels simply beyond repair. Consequently, there's no doubt that it will be declared as a complete write-off.
As for the driver and the passenger, they had to be airlifted by helicopter from the crash scene to a nearby hospital. Their condition currently remains unknown but it is believed that they suffered serious injuries.
[Via Zero 2 Turbo]