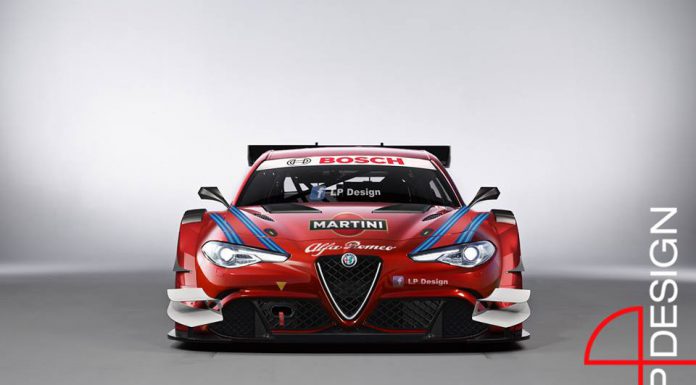 Alongside being offered in a multitude of variants and body styles for the street, the BMW 3-Series, Mercedes-Benz C-Class and Audi A4 all compete in DTM racing. While it is improbable that Alfa Romeo will enter the new Giulia sedan into the motorsport arena anytime soon, LP Design has decided to render the Giulia as a DTM racer.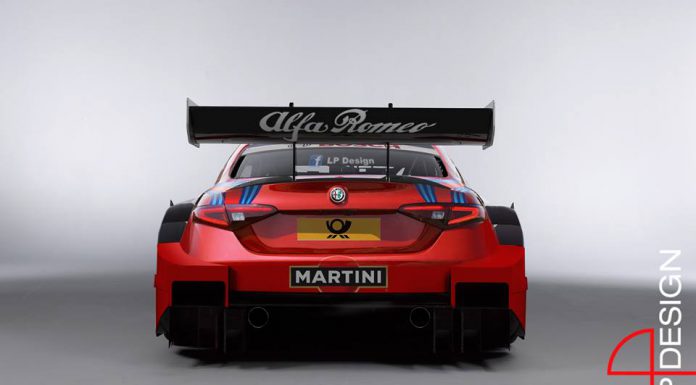 The Italian sedan obviously features all the key traits which separate DTM cars from the road vehicles that they're based around. Consequently, the front features an enlarged grille as well as gaping wide air intakes. Prominent canards have also been fitted as have flared wheel arches. Also visible from the front-on shot are slimline wing mirrors as well as a tow strap.
At the rear, we can see a towering top-mounted wing as well as dual tailpipes. Also featured is a characteristically crazy DTM diffuser helping to glue the rear wheels of the car to the road.
[Via LP Design]