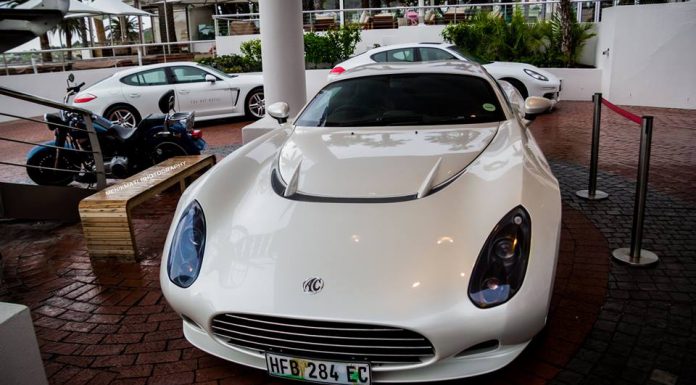 The 378 GT Zagato is a supercar sold by AC Cars, primarily in the European markets. The car has been designed by Italian design company Zagato and the production is carried out in South Africa by Hi-Tech Automotive, the firm behind Superformance Cobra and GT40.
The 378 GT Zagato was launched by AC Cars at the Geneva Motor Show 2012. It is powered by a 6.2-litre V8 Chevrolet engine and depending upon the specification, customers can get over 500 hp models. It is claimed that the 378 GT Zagato can sprint from 0 to 100 km/h in just under four seconds with a top speed of 300 km/h.
The car is based on the Zagato Perana Z-One concept, first presented at the Geneva Motor Show back in 2009, and costs upward of £90,000. However, the 378 GT Zagato does not feature any electronic aids for the driver, which might make it a bit difficult for the owners to get used to the car.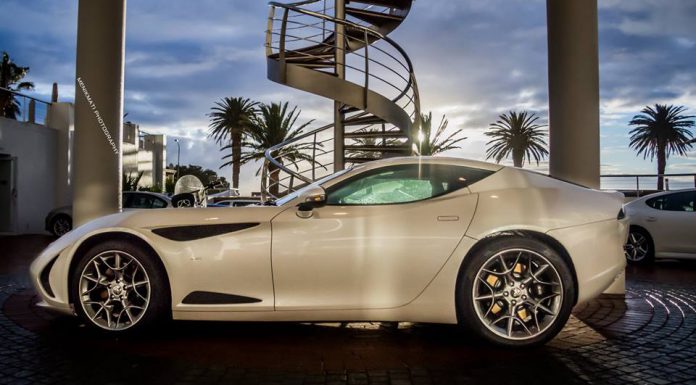 The gallery above shows a 378 GT Zagato recently spotted in Cape Town, South Africa. The car is in white exterior paint with black detailing. It has a distinct road presence owing to its sleek and unconventional design and elongated headlamps.
[Via Menikmati]