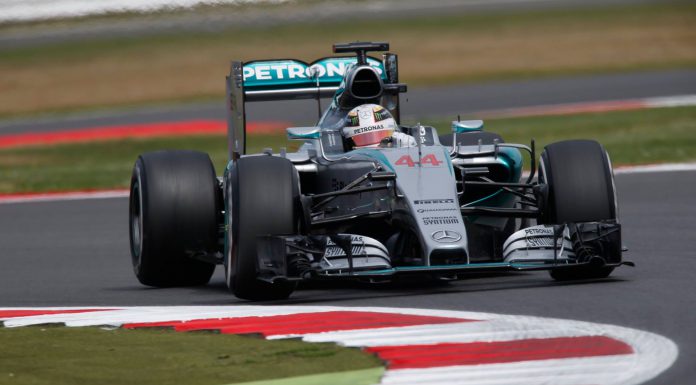 Lewis Hamilton has won the 2015 Formula 1 British GP making this his third career win in his home country. Nico Rosberg made it 1-2 for Mercedes-AMG in a race that saw both drivers lose the front row to the Williams of Felipe Massa and Valtteri Bottas in the first lap. Vettel managed to steal a last minute victory and finished in third denying Williams a podium win in their home country.
Massa finished in P4 leading Bottas, Red Bull's Kvyat, Force India's Hulkenberg, Raikkonen, Perez and Alonso. This is the first race that Alonso has scored points since joining McLaren, he was running solo after his teammate Button retired in the early laps.
Hamilton started the race from pole, this being his fourth pole in a row and eighth of the season out of the nine races so far. Rosberg lineup against him in P2 having locked the front row for Mercedes-AMG during qualifying. Williams F1 boys Felipe Massa and Valterri Bottas started in P3 and P4 ahead of the Ferraris of Kimi Raikkonen and Sebastian Vettel in P5 and P6 respectively.
Adding to the list of Britons on the field today was Jenson Button starting from 18th place for McLaren and Will Stevens in his upgraded Marussia starting in 19th. The weather was perfect reading 19 degrees Celsius on the thermometers. There were two designated DRS zones – the first one is situated along the Wellington Straight while the second one is on the Hangar Straight.
Sauber's Nasr had an issue with his car and dropped out of contention for today's race. Drivers rolled out on medium tires with the exception of Max Verstappen who started on hards. Soon as the lights went green Massa managed to slip out of the formation lap crowd and took the lead, Bottas almost took second but Hamilton fought him off and settled in second.
An action packed race saw Button slide into the gravel while Lotus' Grosjean got hit by a Red Bull, immediately a yellow flag was shown and the safety car came out. Alonso pitted for a new nose after bumping into Button's car during that incident, he picked up new hard tires in the process. Meanwhile, Maldonado's Lotus came to a halt and his engineers asked him to switch it off.
When the race went back to green Hamilton tried to go even faster and retake first place but he locked up and lost second place to Bottas. The Brit complained of poor grip in his car. An incredible front grid comprised of two Williams in the lead and two Mercedes in third and fourth. A yellow flag was shown again when Verstappen spun his Toro Rosso into the gravel and could not get out.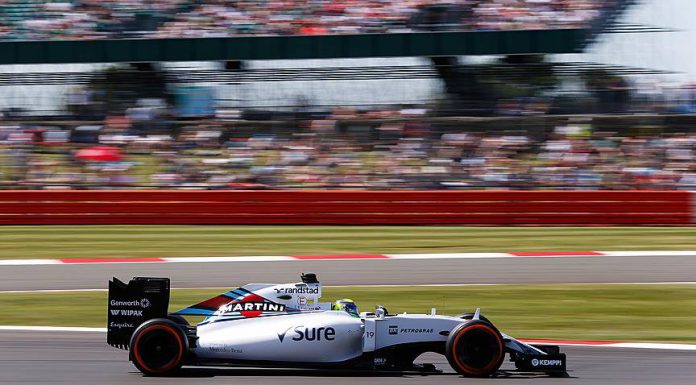 After 10 laps, Massa was leading the field in P1, Bottas in P2, Hamilton in P3 and Rosberg – who was now the fastest man – in P4. Further down the field Nico Hulkenberg held off Raikkonen in fifth place, Vettel was two positions below Raikkonen with Red Bull's Kvyat separating them.
Hamilton pitted on lap 20 while attempting an undercut strategy, he rejoined in fourth ahead of Perez. A lap later Massa and Rosberg dived into the pits – and it worked! Hamilton jumped Massa for second with Bottas in the lead though he was yet to pit. Rosberg sat in fourth behind Massa with the two separated by a mere second. Shortly after Bottas pitted and Hamilton took the lead, followed by Massa; Bottas rejoined in third and pushed Rosberg to fourth again.
Raikkonen was now in fifth leading Vettel, Kvyat, Hulkenberg, Ericsson and Sainz. The battle of the top four was amazing, with Mercedes urging Rosberg to execute Plan B which was to "Push Hard". Hamilton was now leading his 18th straight race, setting a new record that was formerly held by Sir Jackie Stewart for 45 years!
"This is a straight fight to the end – we're racing everybody, including Valtteri," Williams radioed Massa who was running in P2. At this point, teams warned their drivers of a threat of rain in thirty minutes. The race had six retirements so far including Ricciardo, Button, Maldonado, Nasr, Verstappen and Grosjean. Worth noting that the race officials threatened to delete lap times of anyone who exceeded track limits – this happened during qualifying already!
A few laps later the rain started, Perez ran wide while trying to overtake Sainz but he rejoined back safely. Sainz meanwhile halted at the track resulting to the Virtual safety car; and DRS was enabled minutes later after the yellow flag disappeared. Rosberg launched his attack on Bottas and managed to take P3, he continued his pursuit and the German took out Massa as well. What looked like a 1-2 for Williams slipped away after Rosberg's attacks.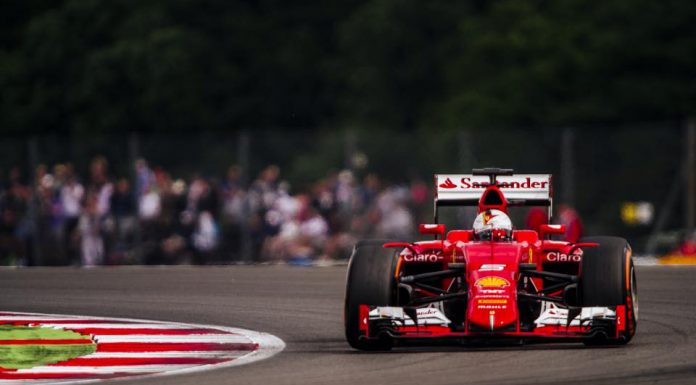 With less than 10 laps left into the race, the rain increased gradually and the cars began diving into their respective pits. Hamilton pitted and came out with a set of inters, a big gamble that seemed to play well as he managed to pass Massa and slip into second behind Rosberg. Things were happening very quickly now, Rosberg pitted and Hamilton was back in the lead. The Williams pitted too and Vettel jumped them both to settle in third.
A last minute incident occurred when Stevens ran wide at Luffield and crashed into the barriers again calling out the yellow flags. Quite a thrilling race that was filled with action from every section of the field!